Alex Patterson – Cathedral Director of Music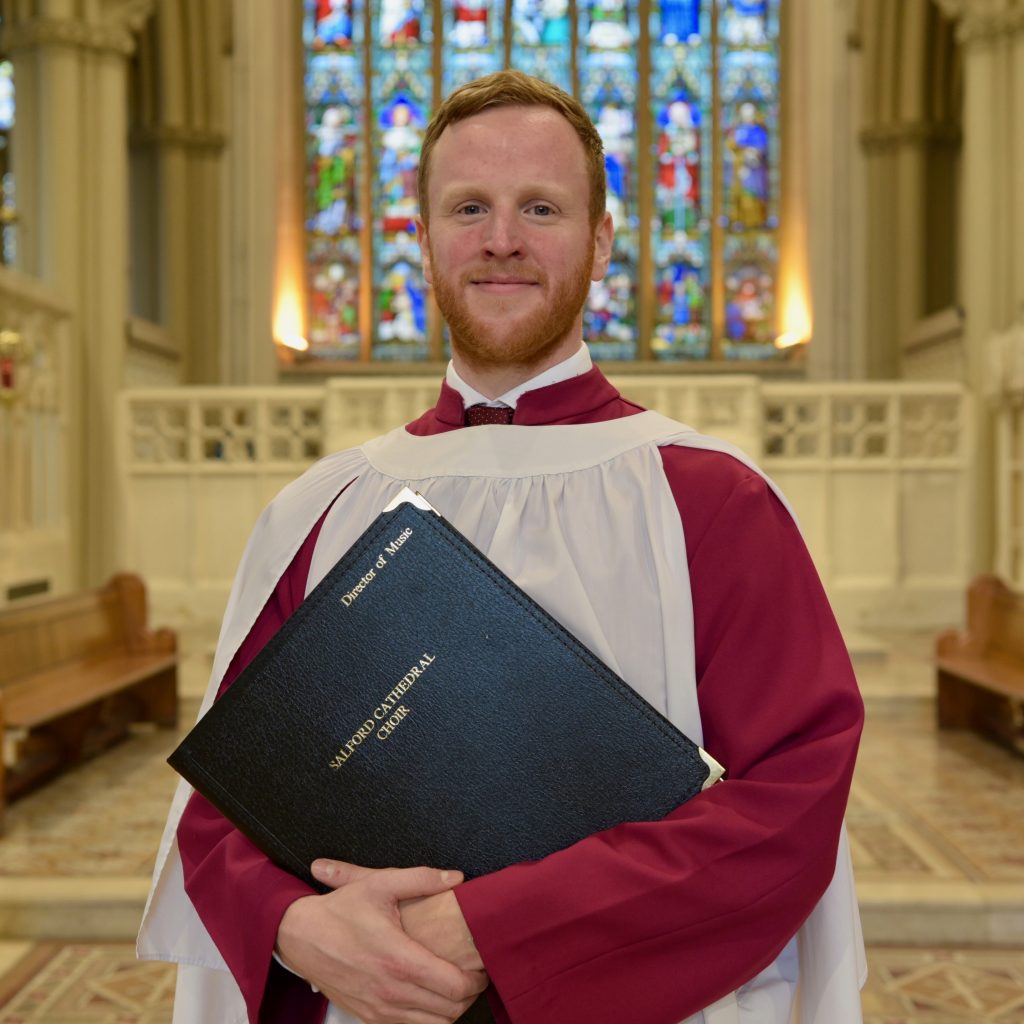 Alex Patterson is a Northern Irish-born conductor, composer and choral animateur. He took up the post of Director of Music at Salford Cathedral in July 2020 following work for Nottingham Cathedral, Arts Council England, and the participatory music charity, Music for Everyone. He hosts his own podcast, PatterPod, and is a Trustee for the Finzi Trust.
Alex studied at the University of Nottingham and later at Birmingham Conservatoire specialising in composition and opera. He has a wealth of experience as a choral animateur, particularly for community and youth music-making, and was recently Musical Director for Nottingham Playhouse's community production of Coram Boy staged at Nottingham's Albert Hall. He has also conducted a range of major works including J. S. Bach's St John Passion and Mass in B Minor, Monteverdi's Vespers of 1610, Spem in Alium, the 40-part motet by Tallis, Handel's Dixit Dominus, Bernstein's Chichester Psalms, Britten's Noye's Fludde, and Jonathan Dove's church opera Tobias and the Angel.

​Alex has written a wealth of choral music, which has been performed all over the world, broadcast on BBC Radio 3 and published by Banks Music Publications.
Anthony Hunt – Cathedral Organist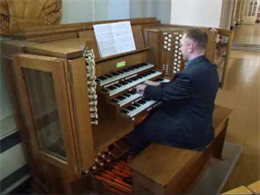 Anthony Hunt has been the organist at Salford Cathedral since 2000. First and foremost a liturgical organist and accompanist rather than a recitalist, he has over 25 years' experience in church music.
Anthony studied under both Richard Lea and Simon Leach at Liverpool's Metropolitan Cathedral and was a freelance organist and musician in the Liverpool area until embarking on a four-year degree in French and Latin at Manchester University.
He has given concerts and recitals within the Northwest of England and in France and has been remarked on for his varied repertoire which ranges from early Baroque to the 20th century, and right up to the present day. He is also an accomplished improviser, having attended summer master classes in improvisation given by French organists Jean Wallet and Pascal Sabot.
In addition to appearing in several television recordings for Songs of Praise and My Favourite Hymns, Anthony has worked with various choirs, soloists, Gilbert & Sullivan and choral societies, including Todmorden Choral Society, Monton Voices and Woodhouses Amateur Operatic Society. Anthony is in popular demand as liturgical organist for events in Salford Diocese and on the annual diocesan pilgrimages to Lourdes.