On Saturday evening, we welcomed the Northern Philharmonic Orchestra to the Cathedral for the first time. This was only the second concert for this group of young and aspiring musicians who formed earlier this year and played their first concert in August.
We spoke with Matthew Rhodes, Orchestra Director and Joshua Quinlan, Conductor, about the make up of the group and how they both came to be in their current roles.
Matthew, a current student at the Sibelius Academy in Helsinki, began his music career as a flutist and currently studies piano. Matthew explained that this current group was formed to celebrate the "fantastic talent" in the North West that is often overlooked. "The group wishes to celebrate the regions love of music and to bring the chance to hear both the classics and the new pieces to the region." He explained "95% of the orchestra is either from the North West or is currently studying here. The region has exceptionally talented musicians and the group love to provide opportunities to new musicians and composers. A great example of this is Daniel Hogan, who wrote one of the pieces played at Saturday night's performance."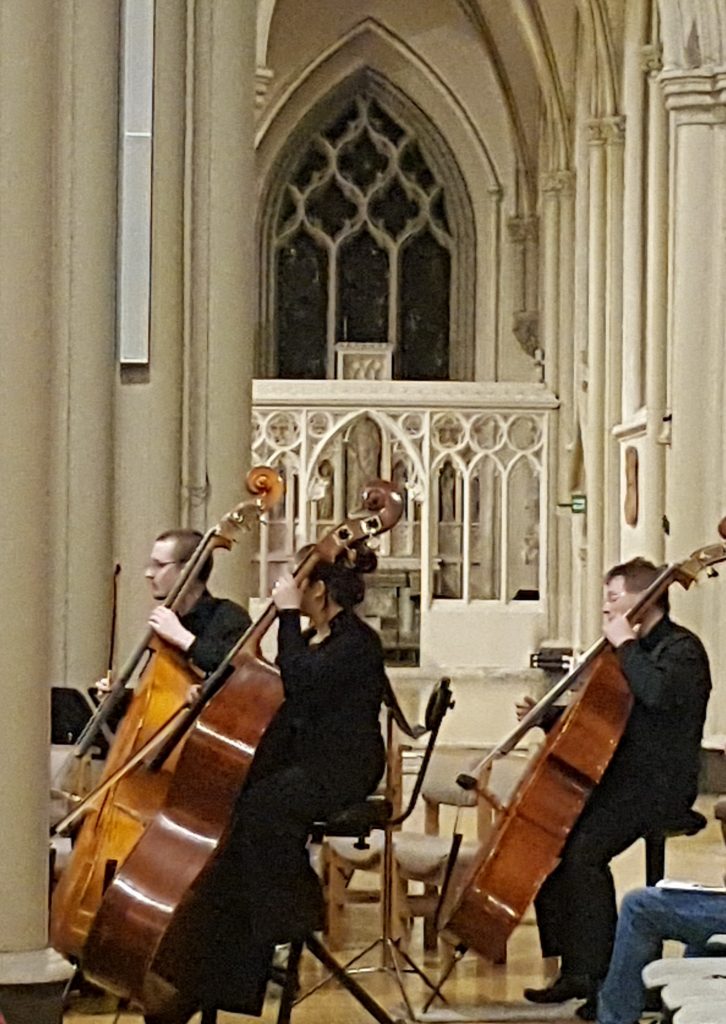 " We owe a great debt to venues like this wonderful Cathedral who welcome us to play and thus allow us to showcase what we do without the cost of hiring an expensive venue, which would mean we would have to charge higher prices for tickets." tells Joshua Quinlan, Orchestra Conductor. "It is such an honour for me at my age (Joshua is just 19 years old) to lead such an incredible group of musicians"
We were truly blessed to have such an incredible group of young musicians entertain parishioners from across our diocese and hope to welcome them back in the near future. The Northern Philharmonic can be contacted online via their website or on social media.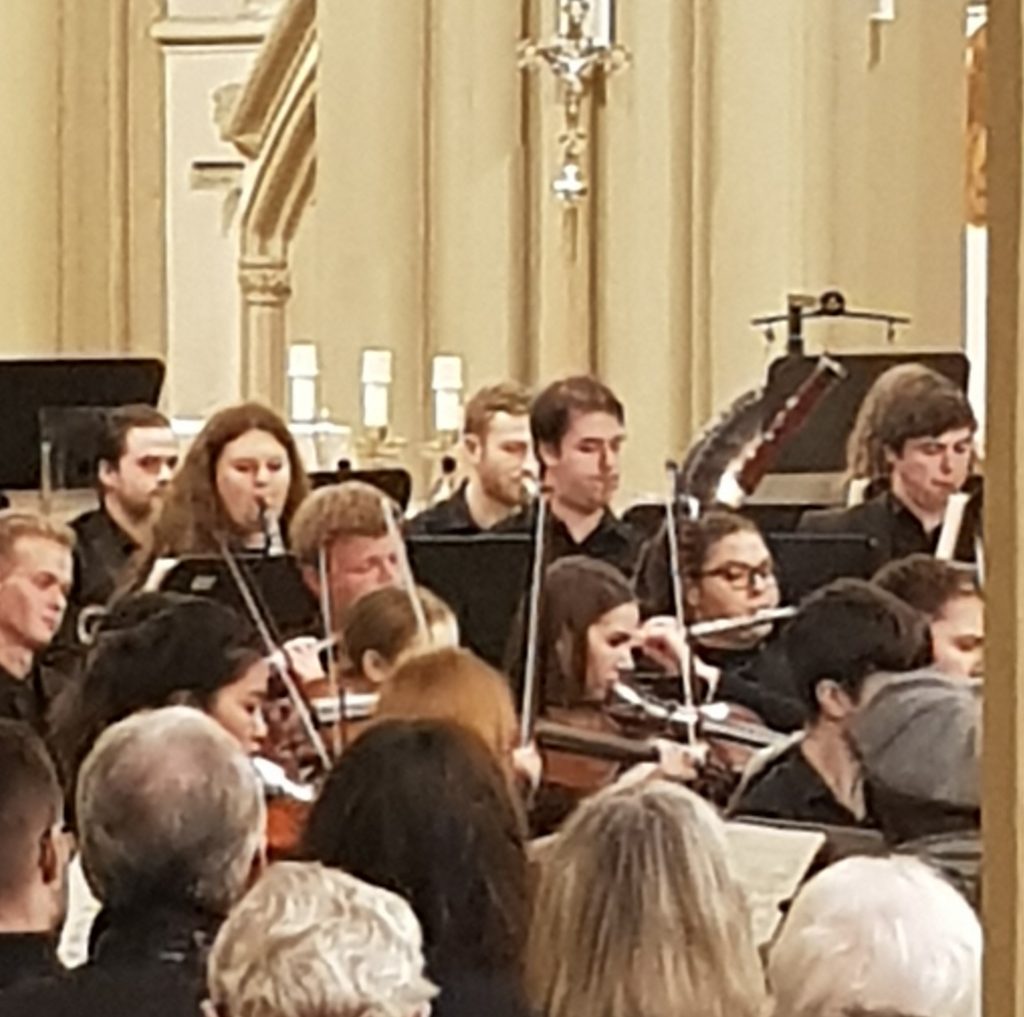 If you wish to support these talented musicians, you can do so by donating or sponsoring a seat, via the website.
Many thanks to Joshua, Matthew and the whole orchestra who made it such an enjoyable evening.