As Advent draws to a close and we anticipate the coming of Jesus Christ, we look back on the variety of events hosted by our parish throughout the season. Read on for pictures, videos and accounts showing the power of our parish community's commitment.
Our first major event took place on Saturday 4th December: Salford Cathedral celebrated its annual Christmas Fayre. The weather outside was frightful, but it didn't dampen the spirits of our volunteers and visitors. Everyone enjoyed a day of festive fun, food, drinks and music. Here's a look at some of the stalls run by our volunteers throughout the Fayre: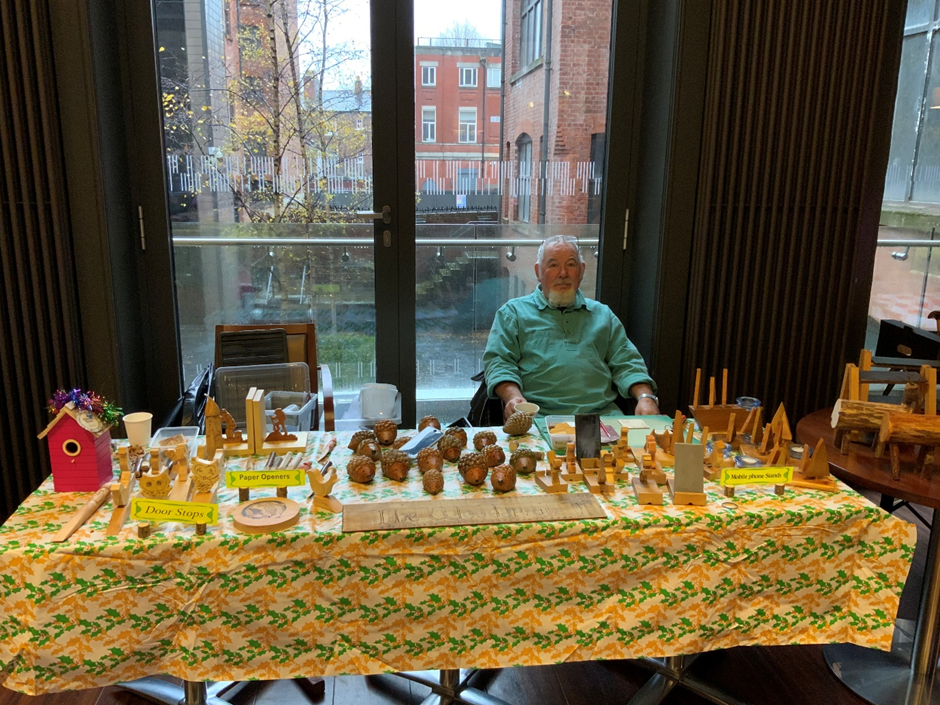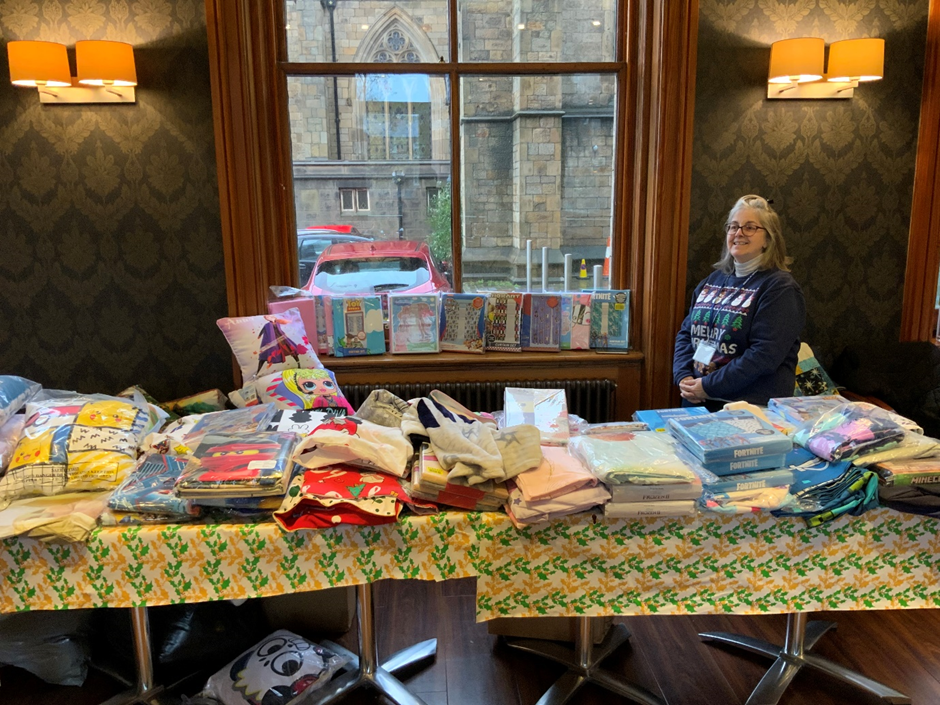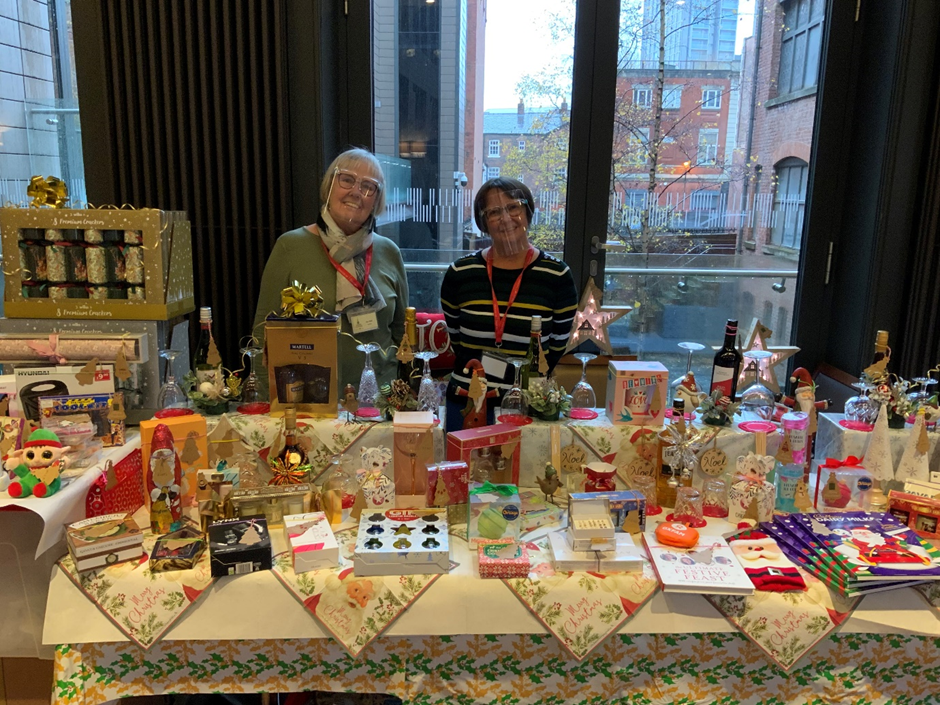 The Grand Raffle was very popular!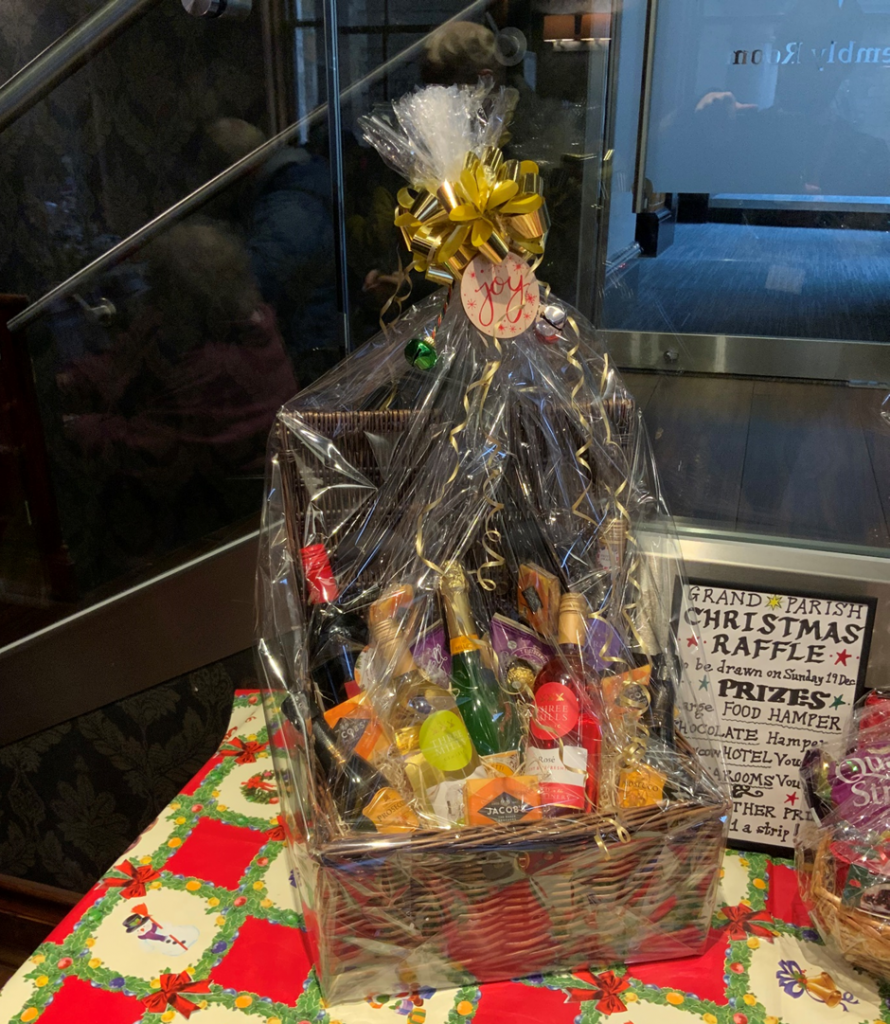 Visitors had the chance to guess the weight of this amazing Salford Cathedral cake!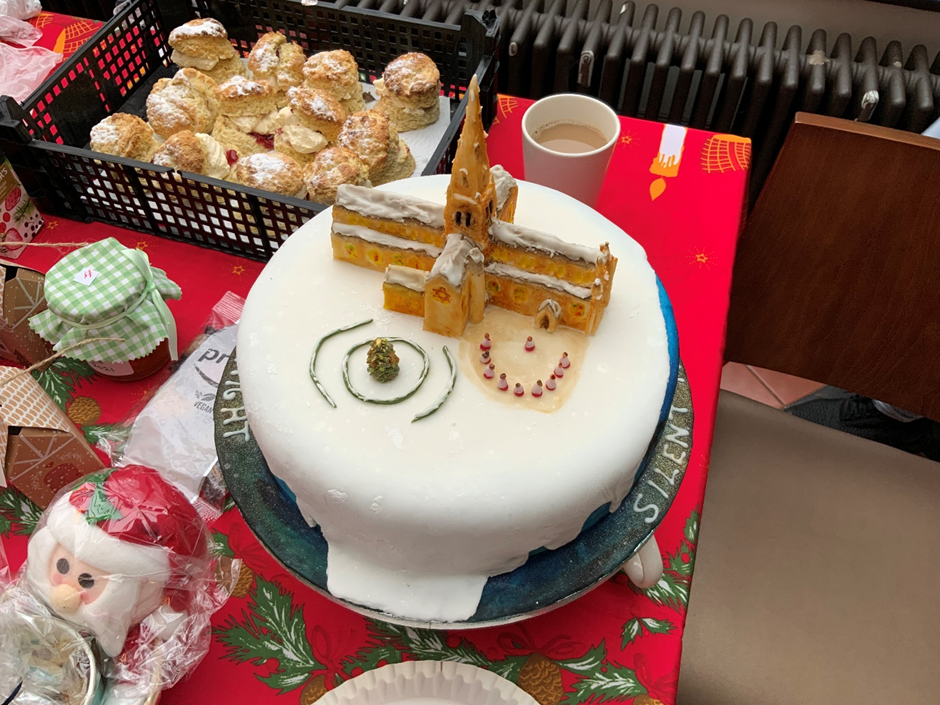 The Fayre began with the first few people coming in, and the assembly room quickly filled up. Christmas music echoed across the cathedral throughout the day, beginning with fantastic carols from the MAPAS Senior Brass Band. At 3pm, the sopranos and altos of Salford Cathedral Choir sang Benjamin Britten's festive classic A Ceremony of Carols, accompanied by fabulous harpist Jess Hughes. This really showcased the cathedral's fantastic acoustic. You can listen to A Ceremony of Carols here.
Link to recording of Britten
The day ended with joyous carolling in the cloister, as the Children's Choir, Cathedral Choir, parishioners, and visitors joined together in song. You can watch a video of this here.
Fr Michael had this to say of the Fayre:
"What a pleasure it was to see the Cathedral and Cathedral House filled with so many visitors of every age and nationality. It was a very visible sign of the vibrancy of the Cathedral community."
We're proud to have raised over £2100 for our parish! We couldn't have done it without the help of all our organisers, volunteers and cathedral staff. Our community is what makes Salford Cathedral such a special place, and the Fayre was a powerful demonstration of that.
On the 19th December, we held our annual Carols by Candlelight service. This was an opportunity to soak in the atmosphere of the cathedral, listening and singing along to carols sung by all of our choirs. The children's choir did a fantastic job leading on "Joys Seven", "Once in Royal David's City" and "Away in a Manger". Our Director of Music Alex Patterson presented an array of classic and contemporary interpretations of carols, including "Noel: Verbum Caro Factum Est" by Florence Anna Maunders. This music was a great way to reflect on the readings throughout the service. You can watch the recording of this service here.
Our parish Christmas Appeal was very successful this Advent. We have all been affected by the pandemic, and vulnerable parishioners have felt this the most. It is amazing to see us come together in the Christian spirit of giving, helping those less fortunate to have a peaceful Christmas with a well-stocked food cupboard.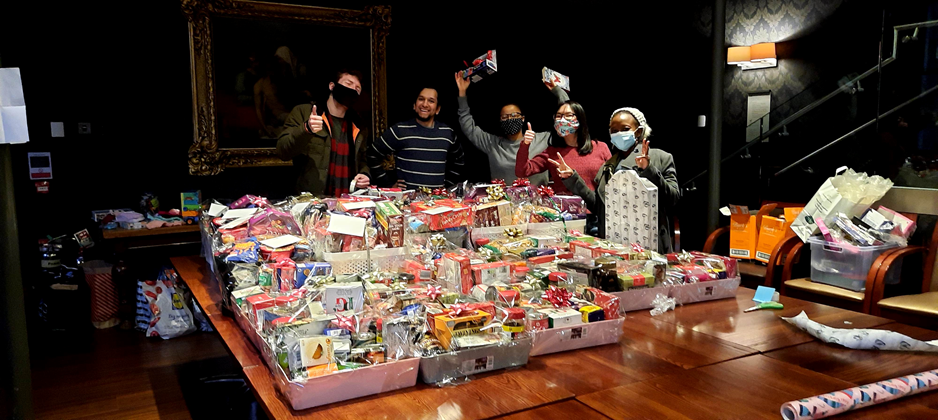 The Advent Season will end on a particularly special note. As many will know, BBC Radio 4 broadcast our Mass for the Assumption live from Salford Cathedral in August this year. They are back tonight to broadcast Midnight Mass live at 11:30pm. Find out more about this here.
Advent is a season of preparation, prayer, and importantly, hope. It's easy to forget this amidst the anxiety we feel for our health and the health of others. Despite this, the events of this season and the generosity, hard work and unity we've seen from our cathedral's parishioners, staff and clergy give us hope for the future as we ring in our Saviour's birth.
A very merry Christmas to all!