This bank holiday weekend, millions across the Commonwealth joined in celebration of Queen Elizabeth II's Platinum Jubilee. UK streets erupted in displays of Union Jack bunting and hundreds of thousands watched the royal parade in London.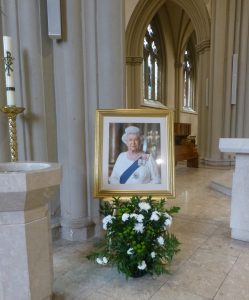 Salford Cathedral joined in with the festivities, hosting a Platinum Jubilee Afternoon Tea in our Cathedral Cloister. We were thrilled to see so many parishioners turn up to the event. About 100 people joined to honour this special weekend as a parish community, raising £400!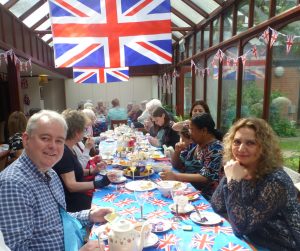 Organiser Cath Astin said:
The day was fantastic with about 100 people in attendance. There was plenty of food and tea & coffee and the sun shone on us as well. A great way to get together as a parish family, and do some fundraising.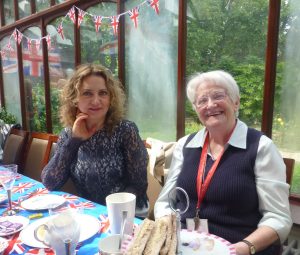 Thank you to all who attended!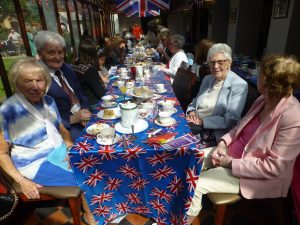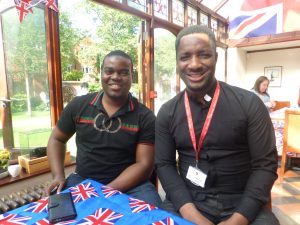 Pictured above are Fr Churchill (left) and Fr Basil (right), our new assistant priests.