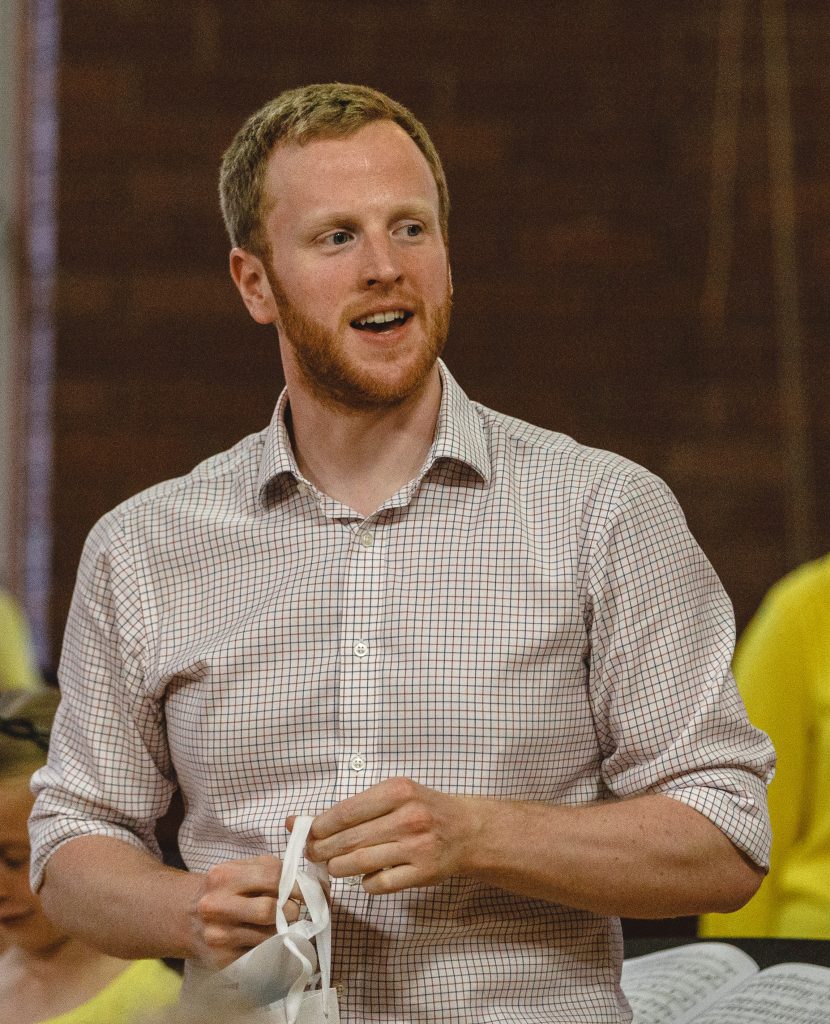 The Diocese of Salford have appointed Alex Patterson to the role of Cathedral Director of Music.
Alex will take up the post in July after leaving his current role as Director of Music at Nottingham Cathedral.
A highly experienced Musical Director, Alex brings with him significant skills from a range of choirs.
Born in Northern Ireland, Alex was educated at the University of Nottingham and later Birmingham Conservatoire, specialising in composition. He has since balanced a diverse portfolio career working for Arts Council England, the Nottingham-based participatory music charity, Music for Everyone, as well as conducting a range of community and youth choirs. He has a wealth of experience as a choral animateur and was recently Musical Director for Nottingham Playhouse's community production of Coram Boy. He is a trustee for the Finzi Trust and Binns Organ Trust.
He has been associated with Nottingham Cathedral since 2006, when he started out as a tenor choral scholar. He was then appointed Composer-in-Residence in 2009 and subsequently Assistant Director of Music in 2011, before being appointed Director of Music in 2014.
As a conductor, Alex has conducted a range of major works including Spem in Alium, the 40-part motet by Tallis, Handel's Dixit Dominus, J. S. Bach's Mass in B Minor, Monteverdi's Vespers of 1610, Bernstein's Chichester Psalms, Britten's Noye's Fludde, and Jonathan Dove's church opera Tobias and the Angel.
In his new role he will lead in the development of the diocesan vision to create a Song School of international significance, bringing together local, national and international musicians to create a centre of excellence here in the Diocese of Salford. The Song School together with the Director of Music will play an integral part in the liturgical life of the Cathedral.
On the announcement of his new position Alex said,
"I am delighted to be appointed Director of Music at Salford Cathedral and am very much looking forward to this exciting new chapter in the Cathedral's musical ministry."
Cathedral Dean, Fr Michael Jones said,
"I'm very much looking forward to working with Alex. The experience and skills he brings together with his commitment to developing community based music, will allow him to play a vital role in the development of Salford Cathedral."