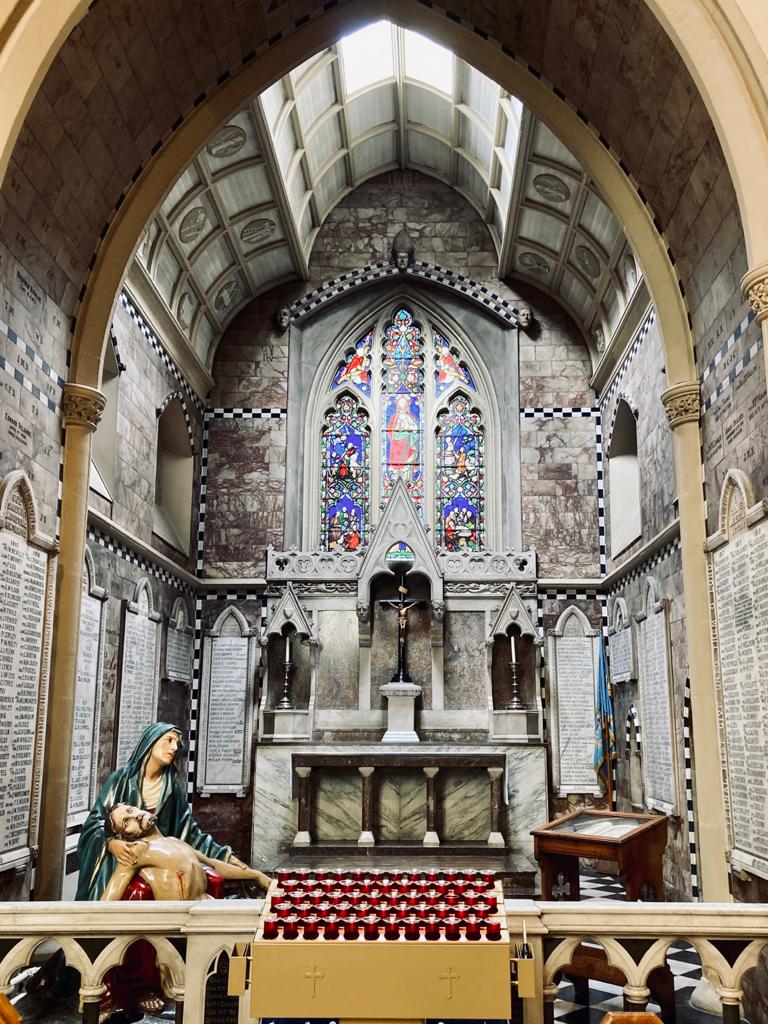 The War Memorial Chapel was opened in 1923; it contains the names of over 600 men of the Diocese who died in the First World War. The chapel was initially the Blessed Sacrament Chapel, built at the same time as the rest of the church, (between 1844-48) until 1884 when a new larger Blessed Sacrament Chapel was constructed in the South transept.
From 1884-1923 it was the Calvary Chapel, housing the pieta (circa 1930), which is still situated in the chapel today. 
The windows depict the Eucharistic and sacrificial scenes denoting the original dedication, carved medallions on the ceiling panels depict the instruments of the Passion and date from the time of the chapel's dedication as the Calvary Chapel. They are believed to be by William Wailes.
Also housed in the chapel is a book brought from St Joseph's church, Ordsall, which states the names of those who generously donated money to pay for the church to be rebuilt following a direct hit from a German bomb on Christmas Eve 1940.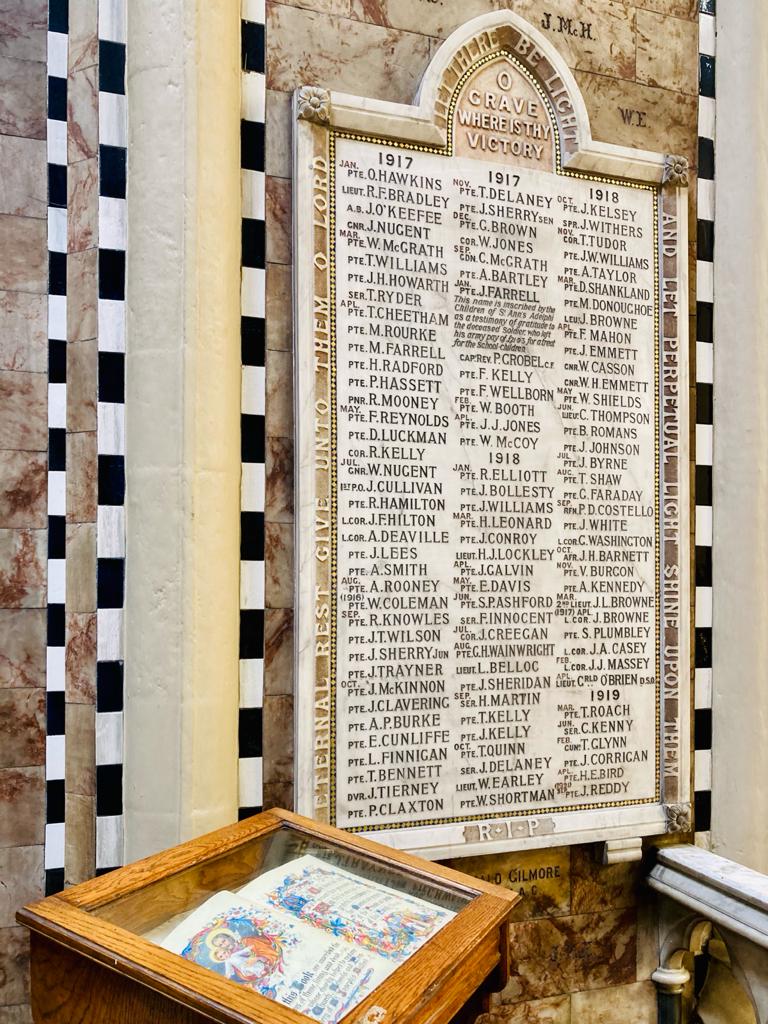 Recently the Cathedral received a grant of £84,000 from the Arts Council England Culture Recovery Fund which will be used for repairs to the roofs of the chapel and its ancillary buildings.