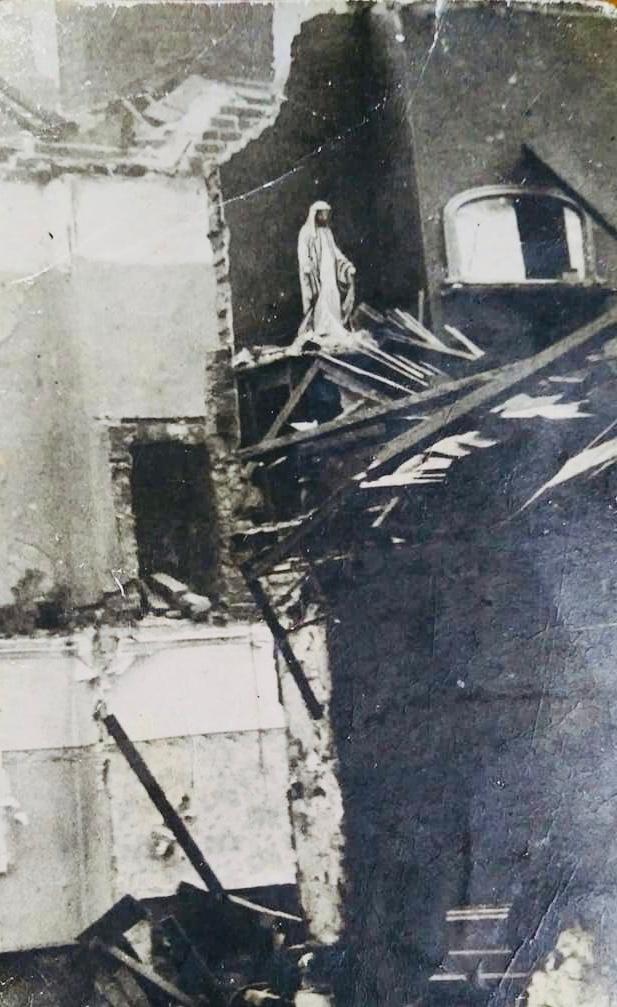 This week we'd like to tell you about a very special statue in the cathedral with a quite an incredible history.
This is the statue of Our Lady which is situated in the Lady Chapel, behind the main sanctuary. The statue was originally from St Joseph's Church, Ordsall. During the second world war on Christmas Eve, (year unknown), the church received a direct hit from a German bomb which was meant for Manchester docks, but missed. The church was completely destroyed but, as you can see in the photo, the statue of Our Lady was left completely intact and still sitting on Her plinth. 
Following the bombing, parishioners and local residents paid a penny each to buy a brick and the church was rebuilt.
Upon the closure of St Joseph's last March the statue of Our Lady was moved to the lady chapel here at the cathedral.
With thanks to parishioner Traycie for this information and for the photo.